Welcome to Rabbit River Farms!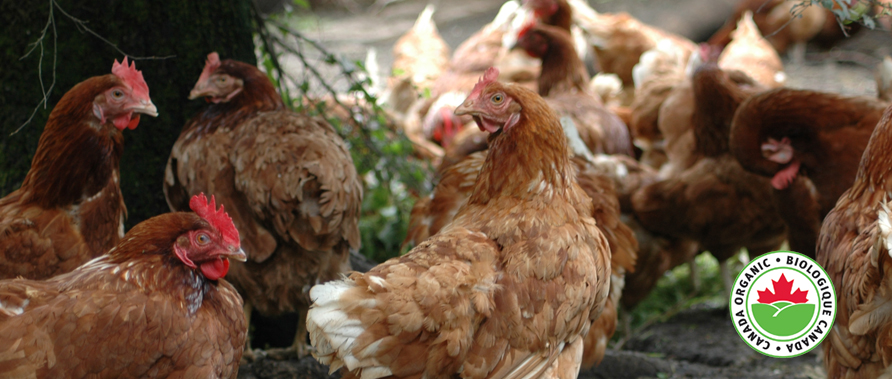 We are committed to the values of socially responsible, sustainable and humane farming practices. Our family farms produce certified organic, free range and free run eggs. All our chicken flocks live in a cage free environment and receive top quality feed, clean water, fresh air and tender care. As the pioneer and leader in Canadian organic and cage free chicken egg production we were the very first SPCA (Humane) certified farm in Canada. We authored the original Canadian certified organic egg production standards (COABC) and today maintain our certified organic status through a third party certifier – Pro-Cert Organic Systems, Canada's foremost national certifier of organic food products.
---
All about our Eggs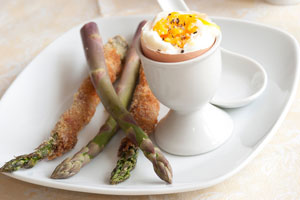 Organic Eggs. Free Range Eggs. Free Run Eggs. And specialty varieties too. It's all here...
Learn More

»
Rabbit River Farm Blog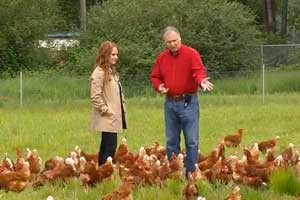 Sustainability news from the farm and around our industry.
Learn More

»
Eggsellent Humour!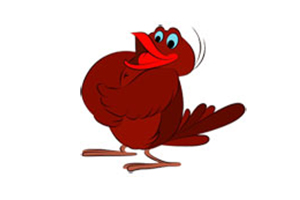 Question: What do you call an Egg from outer space? Answer: An "Egg-stra terrestial"...
More Silly Fun

»
Copyright 2015 Rabbit River Farms