Our Founder's Bio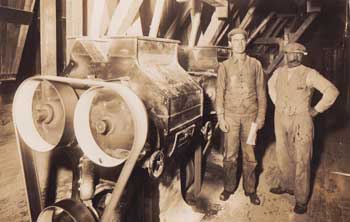 The Easterbrook family settled in Richmond in 1906 and established the first grain mill west of Ontario. The mill was adjacent to the Fraser River near the corner of Bridgeport Road and No. 3 Road. The mill produced flour for human consumption as well as serving Richmond's pioneer farms with grain for dairy cattle, livestock and vegetable and grain crops.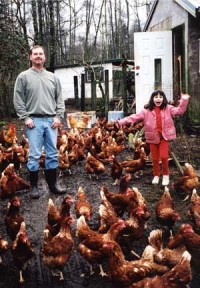 In 1993, Steve Easterbrook established Canada's first certified organic egg farm in Richmond's Agricultural Land Reserve at the corner of No. 8 Road and River Road. From his childhood hobby he became a pioneer in free-range organic egg production and co-wrote the organic production standards adopted by COABC. Lobbying both the Provincial Government and BC Egg Marketing Board his efforts resulted in authorization for other small organic family farms to be able to produce organic and free range eggs without the need for financially restrictive quota.
In 2008 Steve returned all of his attention to Rabbit River Farms and expanded the farm acreage, building a new state of the art, organic egg barn and grading plant that is oriented toward public touring and education.

In more recent years, Steve's ongoing advocacy efforts resulted in the BC Farm Industry Review Board's implementation of a formal ongoing "New Entrant" program for Specialty Egg Producers. The program facilitates local, small scale farm production by families that have no previous background in quota related farming.
Steve currently sits on Richmond City's Agricultural Advisory Committee and recently joined the board of the Richmond Food Security Society. He is active in lobbying for the preservation of of Richmond Agricultural Lands as well as working to reduce litter and dumping in Richmond's ALR. He enjoys living in the Richmond community with his wife, mother-in-law and daughter – the 5th generation of Easterbrook's in Richmond.